Домашний кинотеатр
The first studies!

March 2, 2016
Nikolay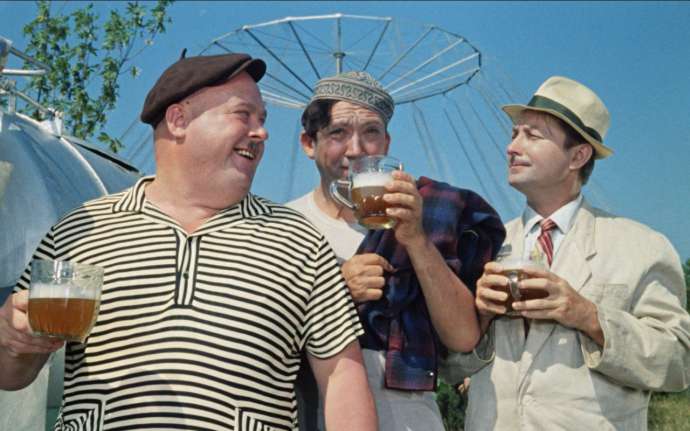 Hello! Studying your questionnaire, I have come to a particular conclusion. Some profiles I liked and I put Honored Like, the other I did not like, because both contain profanity or simply "twist-points", well, the other I stayed neutral. It is time to organize the results and to write this article.
Basically, the project users age 15-18 were involved, which greatly pleased me. I thought that modern humans completely forgotten about such a thing as "art" and "movie". Cheers, keep it up!
Reading the names of your favorite movies, and I remembered a lot of their favorite movies. Filling out the questionnaire, it will be very hard to remember at least one film that you did not write :) For all those who want to watch a good movie - watch those movies that offered users GlobalLab. Very good movie, thank you very much!
But the most popular genre becomes "Fiction" among the films! But he was not the only one! Users also like to watch adventure, comedy, drama. But all these genres - not the only ones! In the questionnaire I found other good genres that I too familiar, and very much like me. I respect your choice, for every genre - the best!
Strongly it was difficult to determine the best movie hero. The best movie heroes is ... all movie heroes, of whom you told me! In my opinion, I have no right to say that "a hero is better or worse than the other." Half of these heroes, I do not know, but I give you my word that necessarily familiar with the biography of the movies and see them! I suggest you do the same :)
According to statistics, good triumphs over evil! Still, both of them - all good and kind, because the world is based on a good understanding. I am not in any way do not blame you, that "evil movie heroes - it's bad!" No, it's not bad! Both gave us a good and great movies that enjoy!
Statistics show that it is absolutely all the characters started "with nothing" and have achieved a lot in life. Absolutely everything changed their destiny by making their life better and more enjoyable! By the way, I confirm that each character has their good and of good quality :)
That's it, the first part summed up. According to your feedback, I realized that most like to complete the survey. Thank you very much, I will try to do more of the same project! I want to inform as soon as the project will score 200 questionnaires, then I "will update" these, the above findings, writing a similar article. Once again, thank you very much!
Machine translation