Приметы весны: поёт большая синица
Continued observations of spring!

March 18, 2014
Яна
Since the common name of our phenological project - a sign of spring, and that song tit denotes the transition from winter to spring, suggesting in this blog a bit poobsuzhdat features of our springs.
So, Moscow - will have to start with it, just live here by the project.
Throughout the first half of March we had a zero temperature. Snow melted. Ice on the river came down, wondering at the same time that the last two years we have confirmed omen that wagtail flew tail (tail) to break the ice on the river, because it marked the beginning of both ice drift on the Moscow River and arriving wagtails, and this year the ice has not at all, and not a single wagtail ... But starlings flew. A month earlier than last year, for two weeks at least before mid-term.
March 15 was a heavy downpour, which we decide to take the first spring rain. Typically, such a rain washes remnants of snow. We have the same March 16 has been heavy snowfall. It was snowing and 17 March, and now lawns dusted with a thin layer of snow. When recently a general view of the landscape spoke of April instead of March now view from the windows of the school is more like November. At the same time wild cherry burst buds and leaves began to grow ... our country is now spring. And you?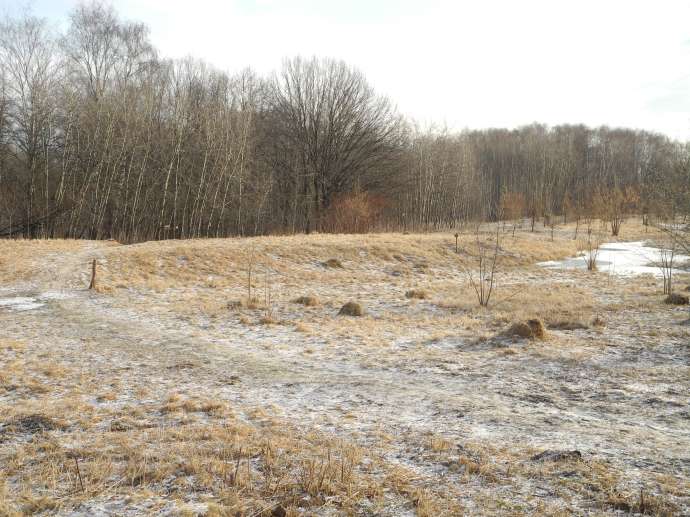 And then we have met starlings who began to settle in birdhouses. If that's just such weather conditions! And in one of the birdhouses, which is not the first live skvorchinaya family showed up Mount tow straight from the hive sticks! And sassy tit, which then breaks the birdhouse, then get out of it ...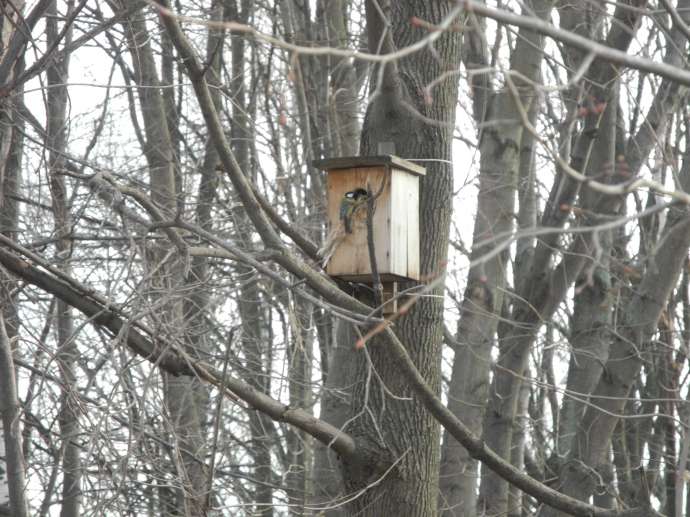 I wonder who nataschili tow in the birdhouse? Maybe sparrows? And more interestingly, who in the end will get this nesting: starlings or tits?
Machine translation