Облака! Белогривые лошадки...
Our little "anniversary" - the first results!

May 3, 2015
Nadezhda Vasilevna
Our project "Clouds! Belogrivov horses ..." published April 2, 2015.
A month has passed - it is possible to sum up the first results:
26 people joined the project and placed their profiles - this is good !!!
Participants would be more, but unfortunately, had to block several questionnaires since not comply with the conditions of participation in the project - it is bad ...
The results of the project have interesting finds - it is very good !!!
50% of participants believe that the more interesting clouds in the spring, and the most creative month was, of course, APRIL - it noted 25% of the participants.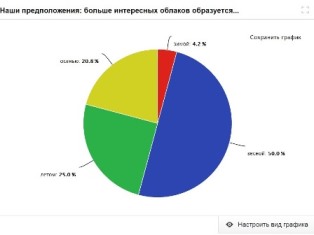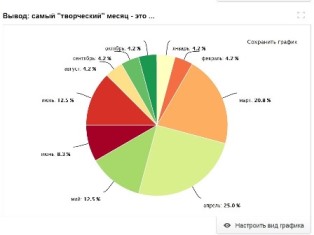 But there is still May !!!
We look at the sky - surprised themselves - and surprise the others !!!
Machine translation