Morning bells are ringing...
News "In Moscow, began to collect the biggest on the planet clock"

December 7, 2014
Irina Krot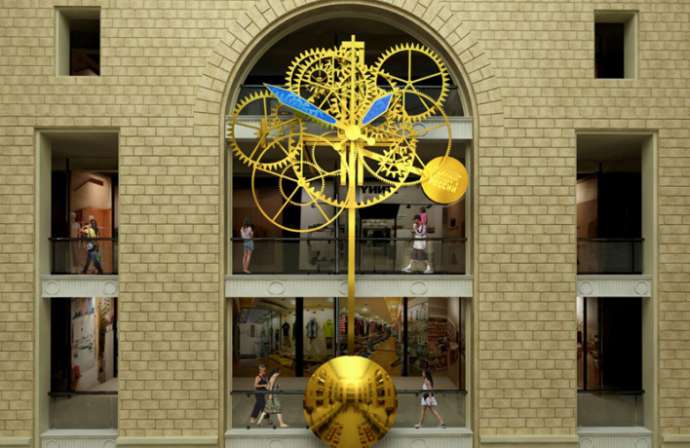 In the "Children's World" at the Lubyanka began collecting the world's largest clock mechanism: it weighs 5 tons, is made of gold, aluminum and steel, and its size is 6 to 7 meters. The dials of this magnitude on the planet exist - for example, the clock in London Big Ben turn in a circle with a diameter of 7 meters. But the length of some of the details, including the 13-meter pendulum, new engineering masterpiece is unique. See mechanism made Petersburg watch factory "Rocket", succeed in February - when the Central Children's Store will be open for visitors.
From the source: http://www.timeout.ru/msk/feature/439651
Machine translation