Morning bells are ringing...
Did you know that ...

August 2, 2014
Tatyana
May 21, 2014 issued two stamps out "joint issue of the Russian Federation and the Swiss Confederation. Architecture. Clock tower. " Release timed to the 200th anniversary of the establishment of diplomatic relations between the two states. On postage stamps depict: the clock tower Zytglogge in Bern, the mechanism designed by Caspar Brunner and clock located on the building of the Kazan station in Moscow, established by architect Shchusev.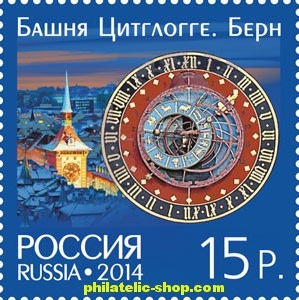 Zytglogge - clock tower of medieval origin with the astronomical clock in the historical part of Bern, built between 1218 and 1220 as a defensive tower on the west end of the central city street. Her striking clock is the official determinant of the exact time for the city.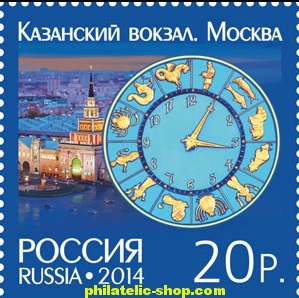 Kazansky railway station in Moscow is considered to be an outstanding creation of domestic architecture. A special place on the station building was given clock tower, whose design architect AVShusev developed personally. And he drew his own zodiac sign for a large blue dial.
Source: http://philatelic-shop.com/?page_id=5820
Machine translation