Приметы весны: поёт большая синица
Observations of January-February 2016

February 6, 2016
Яна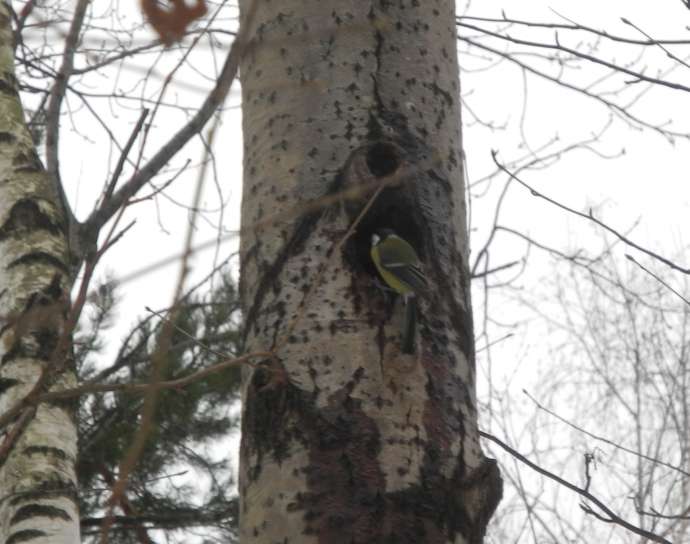 Winter this year, the unstable, the thaw, the frosty. And tits behavior was unusual. For the past four years, we feed the birds every winter on his window. Tits started to arrive to us in November, and we did not stop to feed them until the end of March to complete a full retreat frost and snow melt. Particularly active in the birds became cold and always counting on the fact that our window table laid for them. But this winter was a little bird. In early January, flew 5-7 tits, they can easily be counted on bushes and leafless trees outside the window. After the severe frosts in January was a time of 2-3 birds fly. And then in late January thaw began. The first songs we tits at the same time noted for 15 and 16 January, but with the onset of thaw tit began to sing every day. Sing big tits, blue tits in residential areas has not yet been heard. And singing tits strictly geographically, in every yard bird sings its own. For singing, they often choose not very tall trees, so birds is easy to see and photograph. On February 4, the forest is not only heard the songs a big tits, and more singing, which I could not identify. Forest rang just as the spring. I watched the wet strips on aspen bark, which could be signs of the beginning of sap flow and activity tits on these trunks. In addition to several places I observed that tit climb into the hollow in the tree trunks.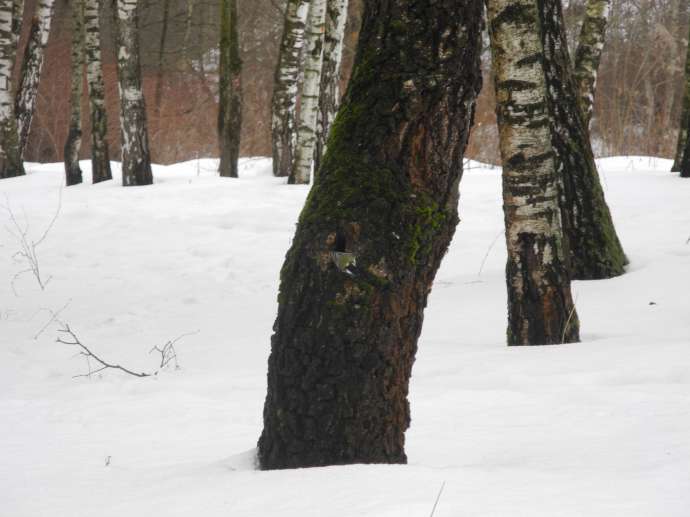 February 6 I was able to observe mating behavior blue tits. On the branches of poplar were three birds, one of them did courtship demonstrations, spreading its wings and tail, one just sat there and looked around the third hole in the lamppost. In residential areas often tits nest in these holes.
It can be assumed that the birds are expected to continue thaw and early spring, expect to soon begin nesting. We can assume that they have some mechanisms that allow them to anticipate correctly.
But you can expect that the nature deceive their expectations and will soon begin the removal of chicks they can not. Let's watch!

Machine translation