Morning bells are ringing...
Allegory of Time

July 5, 2014
Irina Krot
Painting by Tiziano Vecellio (Tiziano Veccellio). «Allegory of Time." 1565. National Gallery, London, oil on canvas.
Age mature male lion compares Titian - all in his power, he rules the world, and the age of a young man with a trusting young dog willingness to serve, old age gets wisdom, his deep knowledge of life, loneliness and physical infirmity.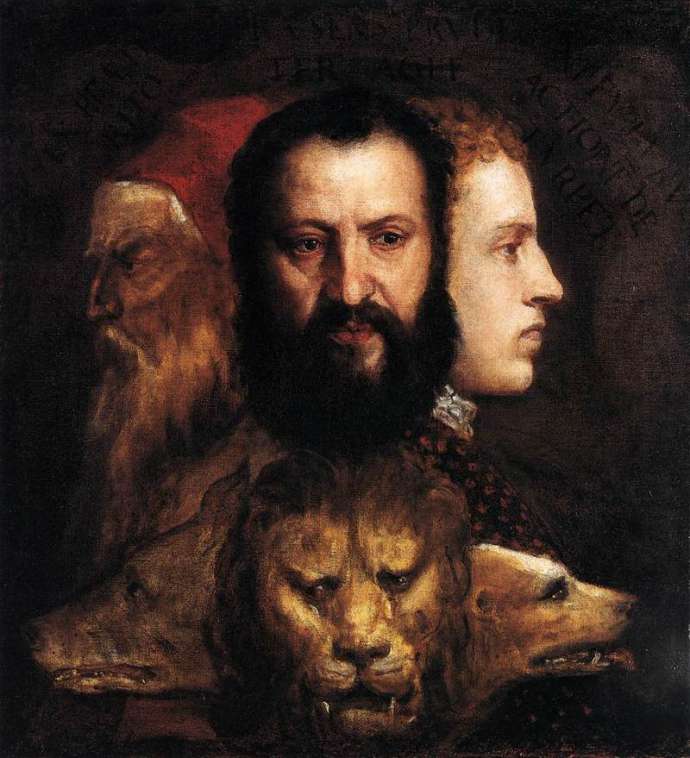 Machine translation