Приметы весны: проснулись шмели
Spring anomalies - a record heat in Moscow

March 31, 2014
Marina Sukhanova
This year, spring started in February - for the whole month has never been a serious frost and snow slowly descended, so that by March it left quite a bit thaw was more than the snow-covered ground.
And in March - just in time for Women's Day - already quite warmed up and began records, which lasted the entire month: from the beginning of March in Moscow, was beaten 7 temperature records of the day - 8, 9, 10, 22, 23 and 24 March. March 25 has been broken since the beginning of the eighth month of the temperature record - the air in the capital warmed to 19.7 degrees.
I think, in March of heat - about 20 degrees - had never happened.
And throughout central Russia was about the same.
Not surprisingly, all signs of spring - first flowers and insects first - we saw almost a month earlier than usual. Last year, for example, in mid-April, the snow was more than in the beginning of March this year - and coltsfoot then also appeared in mid-April, and this year - in early March. Around the same time in Moscow were first spotted butterflies and beetles, and at the beginning of the second decade - flies and wasps.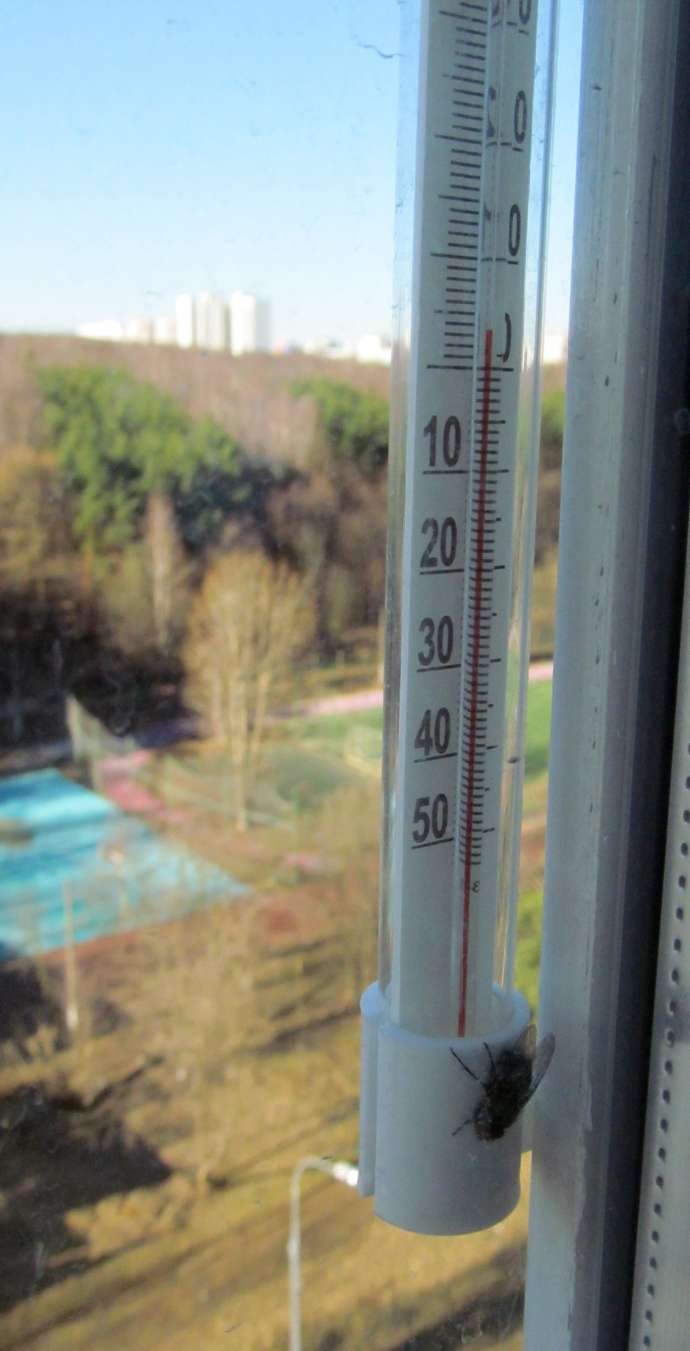 But on the first Moscow bumblebee told us only on March 26. But I think actually woke bumblebees before - just as long as in our project too few participants, so we missed the beginning of a hornet's departure. Perhaps the reason and that in bumblebees did not so much, and they caught the eye of anyone of us.
It is hoped that in the future, with increasing number of participants in the project, we can much more accurately track the very first appearance of bumblebees and other insects hibernated.
Machine translation